Ryžovacia panvica, Gold Pans, Aranymosó tál, Goldwaschpfannen, Miski do plukania zlota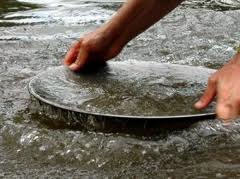 The next Slovak competition event:
Spišská karbidka 2023


06.05.2023 Novoveská Huta




Remeselný šenk



Kremnica 
03.06.2023 Kremnica
The most famous Slovak gold panning events:
Spišská karbidka
Zlaté opojenie
Kremnická zlatinka
Zlatá Hodruša
Banskobystrická zlatinka
If anyone is interested in studying minerals, rock fossils, exploring new but also mainly forgotten locations, in research activities focused on discovering and exploring new locations, in protection of old mining works, in protection of minerals and fossils and their protection directly in the field in the Trenčín region, has the opportunity and wishes to become our member, he/she can do so now. Forward this message if you are interested and wish to help the nature and the country to preserve its cultural heritage that is hidden both under and above ground. Contact Rastislav "Chrobák" Janda at mktnk@azet.sk

P.S.: and Chrobák will also tell you a little bit about gold panning ;-)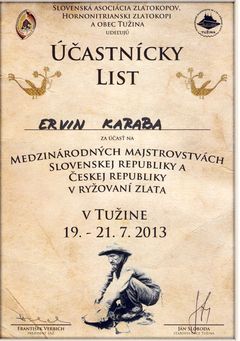 Nowadays, traditional gold panning is a popular activity and a hobby to be enjoyed during active vacations. And maybe even more…
Order by phone or email, I mail orders as COD packages, or stop by in person.
The postage depends on the weight of the package.
Good luck!
…and don't forget to clean after yourself!
Mineralogical sample of natural gold – gold flakes SOLD OUT
Sample of natural gold from California. Sorted, suitable for competition
Size 2-2.5 mm. Weight 0.20 g/vial – price € 16.00
A suitable gift for a beginner or advanced gold digger.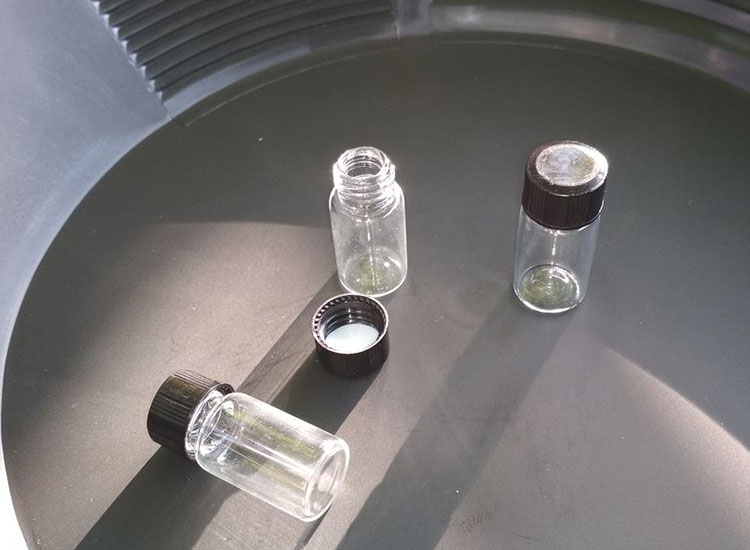 Glass bottle with plastic screw cap
Dimension 16 x 36 mm
Price € 0.40/pc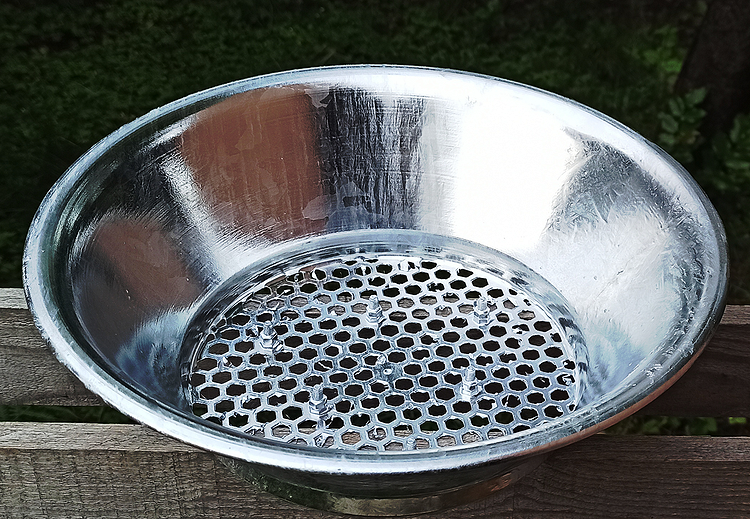 Plate thickness 0.8 mm, weight 0.77 kg, diameter 33 cm, depth 10 cm, hexagonal 10 mm perforation with 6 destructive spikes, these are crash the clay and stir the gravels for an easier rinse of the paydirt. The sieve is handmade with a protective hot galvanized bath.

Price € 22.00/pc
Digital mini scale. – capacity 20 g – 0.001g
Units of measurement: g/oz/ozt/tl/ct
Battery operated: 2 x 1.2V/1.5V AAA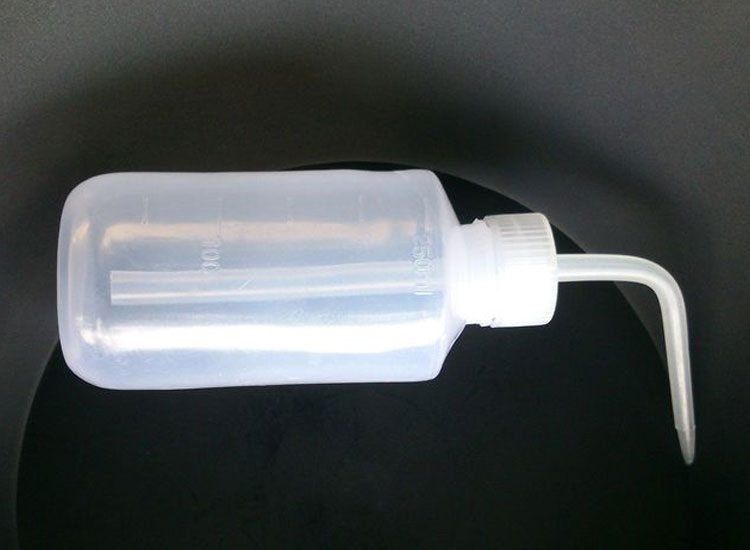 The plastic pipette will work well during a thorough rinse of the pan and after a minor modification, it will also work for collecting smaller gold flakes.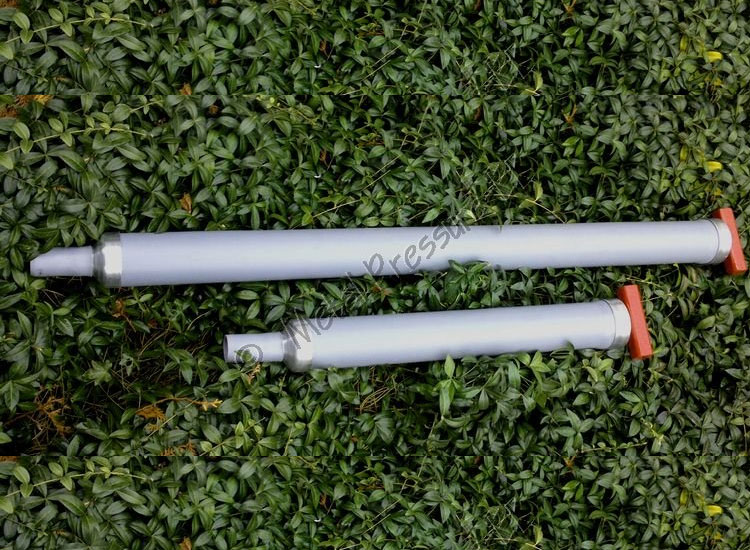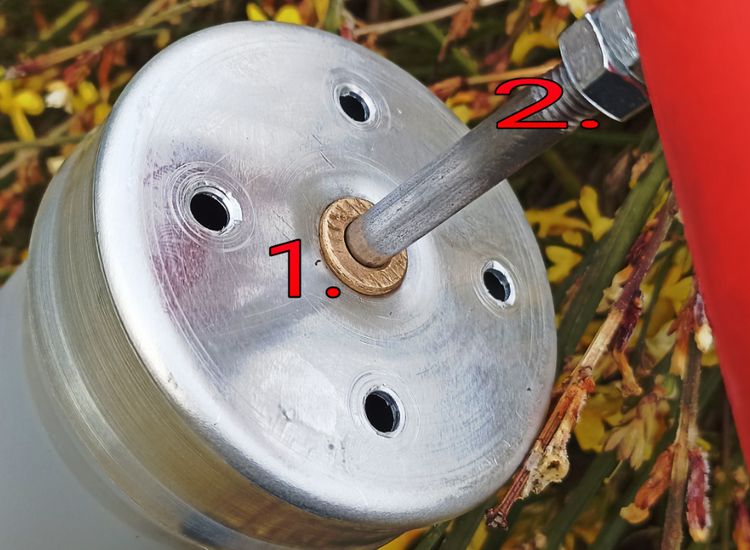 The hand pump is a very effective aid for easier extraction of material from the not so easily accessible places in rivers and streams – various crevices and cavities – natural gold traps.
Improved Plus pump with brass housing (1) and stainless steel rod (2).

Parameters:
The pump is available in two sizes: LONG and SHORT.
- material: PP (polypropylene), diameter of cylinder – 7.5 cm
LONG
- total length - 118 cm
- weight - 1.1 kg
- price - € 34.50/pc
SHORT
- total length - 69 cm
- weight - 0.7 kg
- price - € 30.50/pc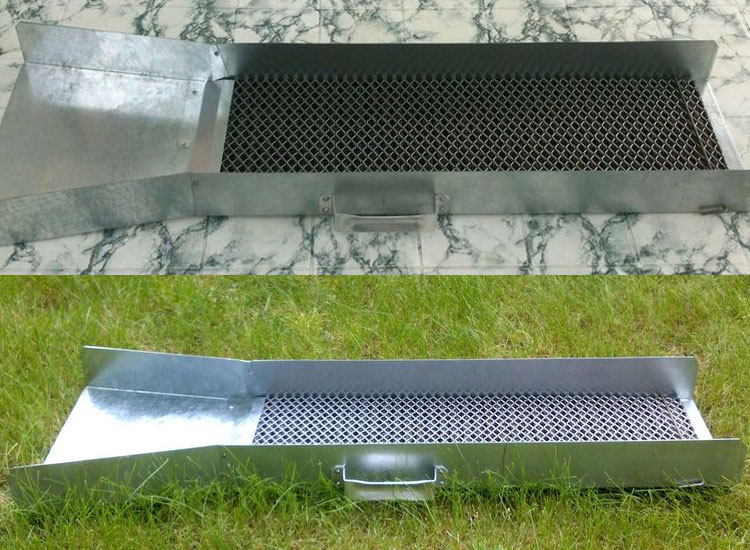 A simple sluice box with grass mat and expanded metal.
Parameters:
- Galvanized metal sheet with thickness of 0.8 mm
- length 98 cm
- width 35/25 cm
- height 7.5 cm
- weight 3.6 kg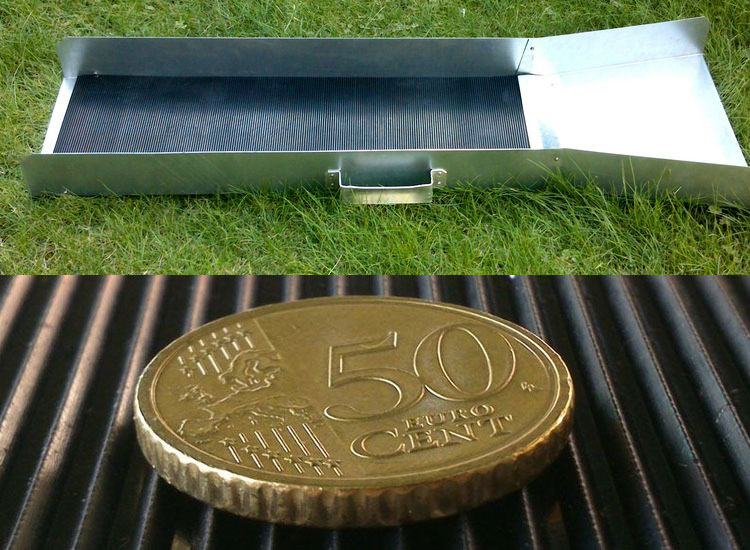 A sluice box with corrugated rubber and expanded metal.
Parameters:
- Galvanized metal sheet with thickness of 0.8 mm
- length 98 cm
- width 35/25 cm
- height 7.5 cm
- weight 4.0 kg
In cooperation with TOP GEO Mineralienhander GmbH, a German wholesaler, as part of our ALU program, we have included aluminum pans "Golden Feather" in our range of products, which are identical to the below listed GopanKa pans but in aluminum finish.
You can find the products in the TOP GEO e-shop. – click here!
Steel pans of own production. The sheet thickness of the larger pans is 0.8 mm
- GopanKa 26 and GopanKa31 sheet thickness of 0.6 mm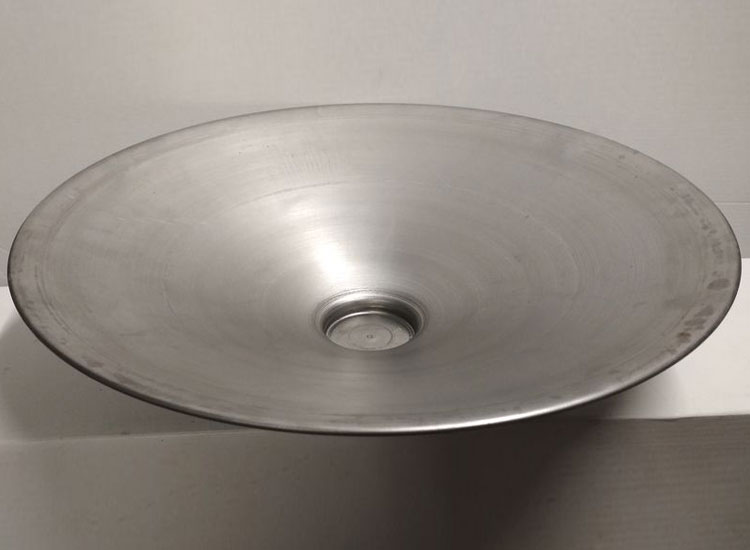 gold pan with a diameter of ø -40 cm (16"), depth 9.5 cm,
bottom part diameter 6 cm, depth 1 cm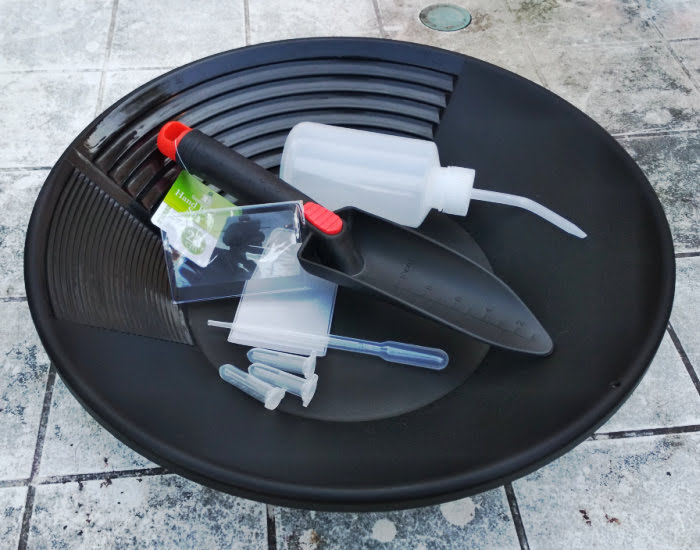 The Starter Kit includes:
- Estwing plastic pan with a diameter of ø 35.5 cm (14")
- small plastic shovel
- large pipette
- small pipette
- plastic vials - 3 pcs
- plastic magnifier with case